ELC Students Write ...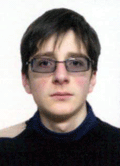 My dream job is to become a good businessman. I've chosen this profession for some reasons. First of all, I think that it is very interesting because you meet lots of people and it's interesting to do business with them. To become a good businessman you need a good academic qualification. This job is also well-paid almost in every country in the world. I thing this job is creative because you don't have to follow the rules and guidelines. That's why I have chosen this profession.
Ucha Katamadze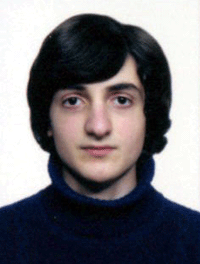 My dream job is to be a good architect. When I was a child I wanted to be a scientist but then I changed my mind. I think architecture is a more interesting and well-paid job. One reason why I want to be an architect is that my grandfather, grandmother and aunt are architects too and architecture seems to have become our family profession. A good architect needs a good academic qualification that's why I have come to the ELC to master the English language well that I hope will help me later to read books in English and enlarge my knowledge in architecture or go abroad and study there.
I wish myself and everybody that our dreams will come true.
Sandro Melkadze
New Year In My Family

New Year is a holiday that everyone loves, especially children. They like it because of a lot of joy and presents. It's good when you believe in Santa Clause. My family isn't an exception. All three of us (I, my sister and my brother) believed in Santa, as our parents used to say that all the presents were from him. When I was big enough to write, we began to write letters to Santa. As I was the eldest, I used to write all three letters, of course, with my siblings' dictation. They used to be really long letters. First of all we used to say sorry for everything we had done wrong during the previous year. It was like: "Sorry, mom, I misbehaved, or "Sorry, dad, I did something wrong with your computer", etc… It was a very big list. After that there was another long list , which contained all the presents we wanted to receive form Santa. All these letters were covered with drawings, usually of flowers and butterflies. It was all we could draw.
When the letter for Santa Claus was ready, we used to give it to our parents and they had to give it to Santa. On the 1stof January, as soon as we awoke, we used to run to the New Year tree in pyjamas :). We were so curious about the presents. When we saw that all the presents we had asked were there, we used to be very glad and say: "Oh, how kind Santa is, he has forgiven us all our misbehaviors. Mom and dad used to have a lot of fun when looking at all this.
We often remember this story and every time we have a lot of fun.
ANA BREGADZE
New Year is coming and everyone is getting ready for it. People all over the world are buying presents for people they love to make them happy. I believe that New Year and Christmas are the most important and remarkable holidays. I n every part of the world people see in New Year but in every country it is celebrated in different ways and at different times.
I wish my self, my relatives and friends to be luckier this year. This is a holiday when all of us must forget our problems at least one day. May our Christmas be rich with joy. That's one day in a year when we can dream and hope and our dreams will come true soon.
New year and Christmas should be celebrated in warm surrounding with people you'd like to be with you the whole year; this day must be the most joyful, memorable and interesting.
May our Christmas be rich with the laughter of friends, with the closeness of the family whose love never ends….
Tata Shalamberidze
My Cyber Life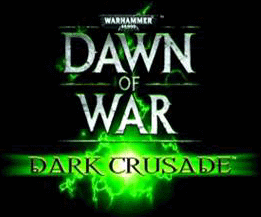 I am David Svanidze and my life without computer is nothing. I know everything about computer. I have computer in my house and his name's "AZUNAI", but sometimes I must go to the internet club, because my friends working there. We have many projects about cyber games. We have created first cyber Klan in Georgia and its name is "PRoTos". Our members play: "Football", "Condition Zero", "Warcraft" and "Warhhammer".
My favorite game is "Warhhammer 40,000", because it is very interesting game. I want to play in world Olympiad and I think I can win. Now I'm learning new version of Warhhammer and it is "Dark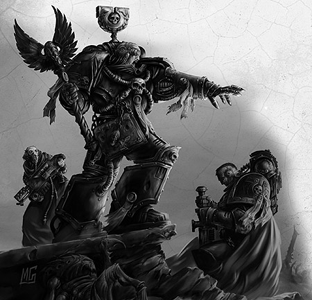 Crusade". In this game there are many strategies and you can play with one of them. There are seven races: CHAOS, ELDAR, IMPERIAL GUARD, NECRONS, ORKS, SPACE MARINES and TAU IMPIRE. I usually play with Necrons or Space Marines. If you can play well then you can enjoy it with friends. I'm young, but I know what I need in my cyber life. I have many nick names and they are: Georgian Dream, Azunai the Defender, crazy boy, KRY 1, Trane, (WWA), OBEY, Decoy and King of Dragons. Now I am playing with "crazy boy". I like rock music and this helps me to win in my "virtual world". I have everything for me and for my life. I think playing games and creating any programs isn't hob for me. When I am 20 years old I want to sell my production to another country, maybe in the USA, for banks, for police or for everyone if they really need this one. Our Klan "PRoToS" want to create a web site for Georgian cyber sport federation and I am working with my team.
David Svanidze
Where to Meet New Year – At Home or on a Ball?
Where can you find perfect New Year disposition? New year trees are decorated everywhere nowadays, but as they say the place one can feel the enchantment of this day in its best is old Europe.
If you are seeking romantic rather than exotic atmosphere, head for the ball. The most magnificent balls balls are held in Vienna. Fun will be everywhere – at a town hall festival, luxurious hotels, on the liners sailing the Danube. One can try the train "Majestic Imperator" – a real palace on the wheels, the exact copy of the set belonging to the emperor France Joseph I. The old city turns into an enormous ball hall in the open air, the biggest bells on the tower of St. Stephan Cathedral count the last minutes of the 31st December, people gathered in the yard step into the next year dancing Waltz accompanied by chiming of the bells.
New Year morning begins with traditional breakfast served at the central square, with a huge screen specially set up to transmit the concert of Vienna Philarmonic Orchestra celebrating new year.
It is clear that you should go to Paris for the most non-compromising romanticism. The Museum of Art arranges special ball in the Parision area called Bersi. This year's theme is the times of the "King-Sun" Luis XIV. The ball organizers select more than 800 costumes. Only 350 people can enjoy being guests at the ball. The cost of pleasure depends on the role which you have the right to choose yourself. For 2000 euros one might turn into a knight or a court-lady and for 3000 euros you receive a royal title. The cost includes solemn arrival on a ball in a couch up to the hotel where impressive supper with drinks, cigars and some unexpected types of entertainment is welcoming you. The memory of the day will always stay fresh thanks to the film shot during the celebration.
So it's up to you to decide where to meet the coming New Year – at home or on a ball
Eka Chinchaladze